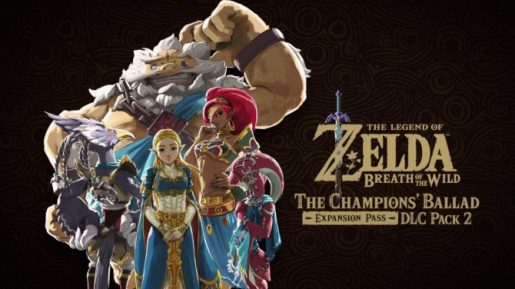 Some small new info has been revealed about The Champions' Ballad DLC that is coming to The Legend of Zelda: Breath of the Wild later this year.
The Legend of Zelda Facebook page posted: "At Japan Expo, Mr. Aonuma confirmed you'll still play as Link in The Champions' Ballad, but learn more about Zelda along the way. (Clip from the 2nd DLC pack for Breath Of The Wild was shown as part of the Zelda Masterclass at Japan Expo. Development footage and subject to change.)"
You can watch the clip for yourself below. The DLC itself will be out this December for both the Wii U and Nintendo Switch platforms.
In related news, Nintendo also announced that Link is also getting the lobster shirt from Wind Waker as part of the new DLC too. This is pretty cool for fans that loved Wind Waker!