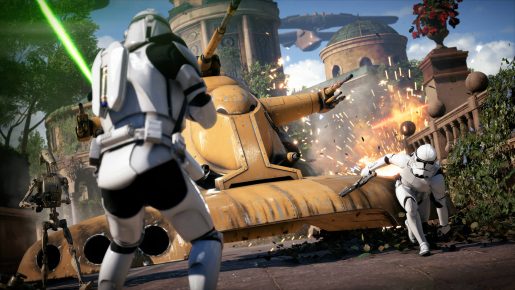 EA has announced the release dates for Star Wars Battlefront 2's multiplayer beta. There are two dates to remember because those that pre-order get first dibs.
EA revealed that those that pre-order the game will be able to play the multiplayer beta for Star Wars Battlefront 2 starting on October 4th. For everyone else, the beta starts on October 6th. The beta ends on October 9th for all users.
Included in the beta is Naboo: Theed in Galactic Assault. You may have seen this mode already at E3 2017. Also added in the beta is Starfighter Assault battle. More on this mode will be revealed in August at Gamescom.
The beta will be available on PC, PS4 and Xbox One. The full game itself releases on November 17th, 2017. It could be one of the best games released this year if it packs a lot of content.