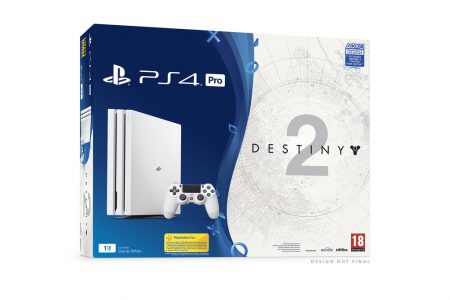 If you have yet to get yourself a PS4 Pro, you might want to wait until later this year. This is because a special version of the console is being packaged with Destiny 2.
This Glacier White PS4 Pro bundle with Destiny 2 is releasing on September 6th. It includes a physical copy of the game plus codes for the Expansion Pass. In Australia, this is being labelled as an EB Games exclusive.
It comes with a 1TB hard drive as well as a white DUALSHOCK 4 controller. Sony has yet to announce if you can get the White PS4 separately as this bundle is all that has been revealed so far.
The bundle costs $449.99 in the U.S.A and is available now to pre-order. Pricing for Europe and other regions are yet to be finalized. This is great if you are looking forward to playing the new Destiny game.