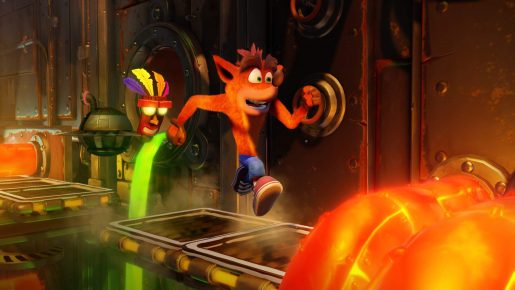 Even though Crash Bandicoot N. Sane Trilogy is only available for PS4 and PS4 Pro at the moment, the game could see a release on Xbox One later this year. This is because Activision publishes the game and not Sony.
UK retailer Base.com has put up a pre-order page for the Xbox One version of Crash Bandicoot N. Sane Trilogy. The release date shows that the game could be coming out on December 8th, 2017.
This means the game could just be a timed exclusive. Activision has yet to make an official announcement, but this is not the only listing that has been revealed. Other retailers in the past have also listed an Xbox One version too.
The game is worth playing if you grew up playing the originals on the PSOne. Just make sure to practice a lot as the first game is still quite challenging at times.