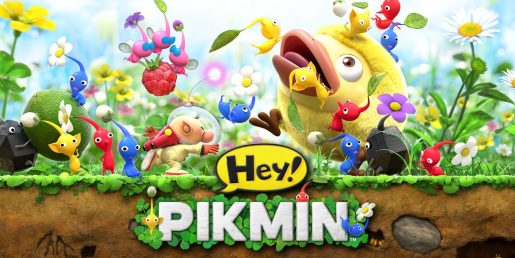 The ESRB has rated Hey Pikmin this week and it gives us an idea of some of the content that is set to be included in the full game. However, it is still a good game for kids.
Hey Pikmin has been rated E for everyone over the age of 10. The only content descriptors listed are "Mild Cartoon Violence". The rating summary has been posted below.
"This is a puzzle-platformer in which players assume the role of a space captain navigating an alien planet. From a side-scrolling perspective, players traverse platforms and hazards as groups of "pikmin" aliens follow and assist him with tasks: removing obstacles; navigating chasms, water; battling "cartoony" enemies (e.g., ducks, snails, giant plants). Players can toss pikmin repeatedly at enemies to deplete creatures' health meters; enemies close their eyes and slump to the ground when killed. During the course of the game, pikmin are sometimes depicted drowning in water or burning in fire. Boss battles require more prolonged combat, as giant creatures sometimes eat or crush pikmin."
The game will be released exclusively for the Nintendo 3DS console on July 28th, 2017.