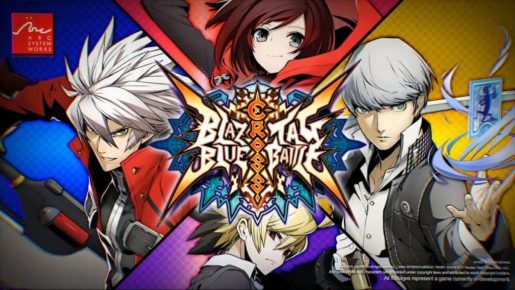 Arc System Works has revealed at EVO 2017 a new crossover fighting game from many of its franchises. This fighting game is called BlazBlue Cross Tag Battle.
This game features characters from BlazBlue: CentralFiction, Persona 4: Arena, Under Night In-Birth Exe: Late[st] and RWBY. The characters confirmed are Ragna, Jun, Yu Narukami, Hyde and Ruby Rose.
Some gameplay from BlazBlue Cross Tag Battle was revealed too as you can see from the trailer posted below. It has the same iconic visual style and great gameplay that this developer is renowned for.
The game is out sometime in 2018 for consoles. It is a tag-team style fighting game much like Dragon Ball FighterZ and Marvel vs. Capcom. More characters are to be revealed at a later date. 2018 is looking like a big year already!