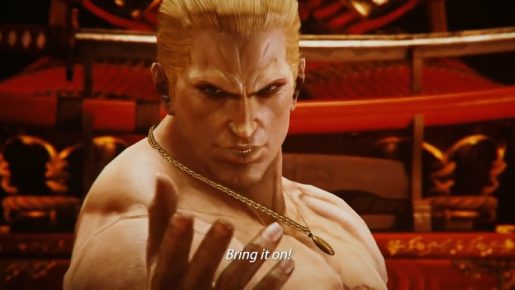 Tekken 7 is going to get more DLC later this year and it will include none other than Geese Howard from the Fatal Fury series. This is the first time this character has been added to a Tekken video game.
Bandai Namco announced on Facebook: "Geese Howard from Fatal Fury enters the TEKKEN 7 ring! Facing off against the likes of Heihachi, Paul, and Akuma, Geese Howard sports his signature red hakama training pants as he vows to destroy the TEKKEN fighters. Jump into the arena where the TEKKEN and #FatalFury universes collide!"
Geese will be released at DLC for the game this Winter 2017. No other characters have been announced so far but more are on the way. Bandai Namco has promised even more guest characters could appear from outside franchises too. Akuma is the other guest character added to the game. Check out Geese's gameplay video below.