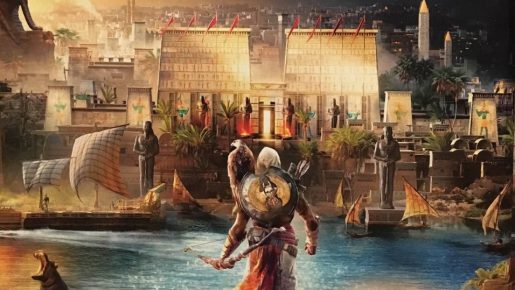 Ubisoft revealed at Microsoft's E3 2017 press conference the first gameplay footage for Assassin's Creed Origins. The game will be set in Egypt.
The game will be released for PC, PS4 Pro, PS4, Xbox One and Xbox One X on October 27th, 2017. It takes place during the time Cleopatra ruled the land.
Graphically, it looks like Assassin's Creed Origins will be the best looking game in the franchise to date. It reminds me of the first game due to the older setting.
The two gameplay trailers can be seen below. It features a lot of action and the setting looks beautiful. Hopefully Ubisoft manages to release this game with minimal bugs.