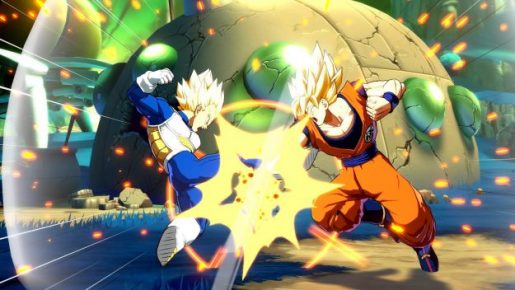 Make a Dragon Ball fighting game is nothing new. There has been plenty of them in the past, but Dragon Ball FighterZ looks to be the best one.
With Arc System Works developing, this fighting game is like Guilty Gear Xrd, with three versus three combat. Characters feel strong, with their iconic moves and styles appearing. What makes Dragon Ball FighterZ so enjoyable is how well the two styles mesh. Everything feels flashy, character attacks have plenty of style and the cinematic bits should delight fans.
Based off the demo, Dragon Ball FighterZ looks to offer everything you'd expect from Guilty Gear. Every character has multiple color options, matches start with some flash, with the included characters and levels looking fantastic.
While there looks to be a ways to go, with there being some potential balancing issues, Dragon Ball FIghterZ is as fun as it looks. With so many great characters to draw from, the talent behind Arc System Works and how well they applied the basic concepts of Dragon Ball to Dragon Ball FighterZ, it's quickly looking to be the most exciting fighting game releasing in 2018.