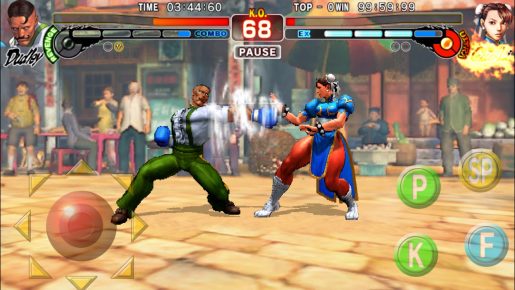 Capcom has not finished re-releasing Street Fighter IV to every platform available. A version of the game is now going to be released on iOS devices later this year.
Capcom Mobile announced on Facebook: "A new warrior has entered the ring. New characters, better graphics and support for modern iOS devices. Look for it on the App Store this summer. Pre-register to be one of the first to download"
This version of the game is called Street Fighter IV: Championship Edition. This updated version of the game includes the characters of Poison, Ibuki and Dudley. You can look at the control scheme in the screenshot above, although external controller support is available.
There's no release date for the game yet, but it should be out soon. You are free to play against the A.I. or you can try and beat many other players online.