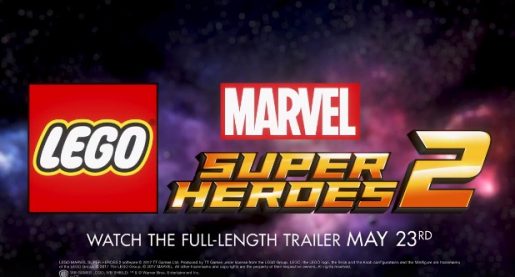 Marvel fans will be happy to know that LEGO Marvel Super Heroes 2 has been officially announced. It will feature many of your favorite Marvel characters.
Only a teaser trailer for LEGO Marvel Super Heroes 2 was revealed on Facebook. A full trailer for the game will be revealed on May 23rd, 2017. It's likely we will see more characters.
As of right now, the only two characters confirmed in this teaser are Baby Groot and Doctor Strange. It's possible the other characters in the game will focus solely on MCU characters. The Guardians of the Galaxy weren't in the first game, so we might see the game be set in space.
You can watch the teaser trailer for the game below, Hopefully next week's full trailer also shows us some gameplay footage. The first LEGO Marvel game was really fun.