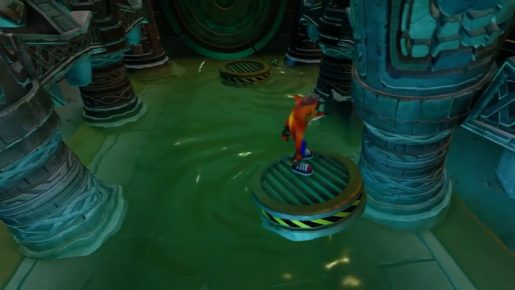 A new gameplay video has been released for Crash Bandicoot N. Sane Trilogy taking a look at the "Sewer or Later" level from Crash Bandicoot 2: Cortex Strikes Back.
It is a full walkthough as it shows you how the Crash Bandicoot N. Sane Trilogy from Vicarious Visions makes the level look more realistic than when it appeared on the PSOne back in 1997.
Vicarious Visions has also made sure the gameplay stays true to its roots as the developer as tried to replicate the original game's fast and smooth style of gameplay. The jumping physics should not feel like Crash is floating on air.
The music has also been somewhat remastered, although it's the same catchy tune from 1997. The trilogy will be out for the PS4 on June 30th, 2017. You can look at the new gameplay video below.