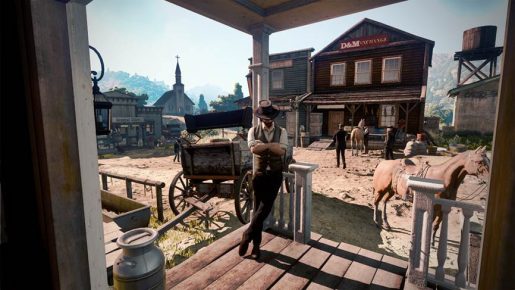 A supposed leaked screenshot from Red Dead Redemption 2 has been posted online and nobody can confirm or deny that it is legitimate. In either case, the screenshot itself looks pretty cool.
The source of the "leaked" screenshot from Red Dead Redemption 2 comes courtesy of the GTA Forums. In the past, users from the GTA Forums managed to acquire a leaked screenshot of Grand Theft Auto V months before its release date. There's a chance this screenshot could be legit.
For now, forums on the internet cannot seem to pinpoint its validity and Rockstar itself has yet to comment on the leak. It's possible it could be a legit screenshot since E3 2017 is om the horizon next month.
The game is due for release later this year for the PS4 and Xbox One consoles. It serves as a sequel to the award-winning Red Dead Redemption which came out back in 2010.
Update: It turns out that this is from a Western based MMO and not Red Dead Redemption 2 as initially thought.