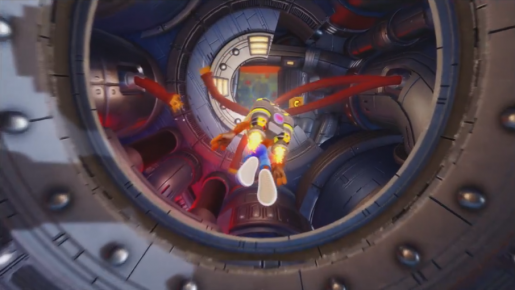 A new small video has been released looking at one of the jet pack levels in Crash Bandicoot N. Sane Trilogy. The video does a graphics comparison from the PSOne original.
The jet pack levels were featured in the original Crash Bandicoot 2 and were fun to play. In Crash Bandicoot N. Sane Trilogy, it features the same fun gameplay, just with prettier HD visuals.
The amount of detail in the remaster is perfect. They have not ruined the original game at all. Every Wumpa fruit, obstacle and nitro box are located in the same position. They really made sure not to ruin the classics.
The trilogy will be out on the PS4 console on June 30th, 2017. At launch, the game will also have PS4 Pro support meaning you can play the game in 4K. Check out the new video for the game below.