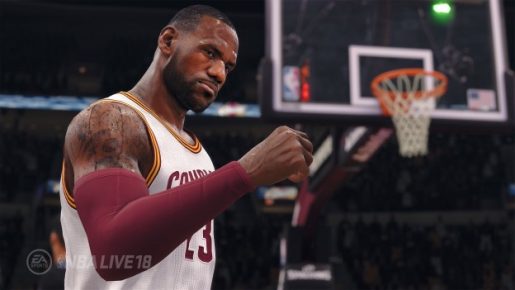 EA Sports has now released the first screenshots and video footage for NBA Live 18. The graphics have had a huge improvement.
Some of the first NBA Live 18 screenshots take a look at stars such as Kyrie Irving, Stephen Curry, James Harden, LeBron James and more.
EA also allowed some YouTubers to upload some videos from the game. The visuals are impressive, although hopefully the animations have been improved this time around.
The game will be showcased in more details next month at the EA Play event. EA also teased a new mode called "The One" which is expected to be a story mode of some sort.