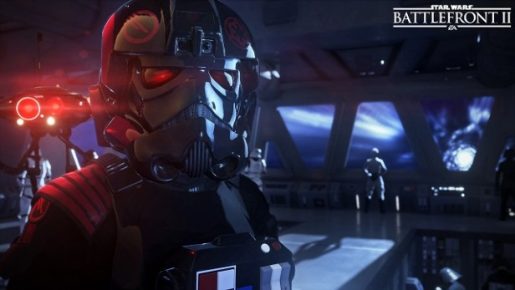 Some new news for Star Wars Battlefront 2 has been revealed earlier this week. This includes more details on what to expect in the story and more. Eurogamer sat down to interview many of the development team members working on Star Wars Battlefront 2 and they revealed a lot about it.
First of all, single player game director Mark Thompson said that you will follow the main character's (Iden Versio) story for 30 years. This includes the moment after Return of the Jedi up until The Force Awakens. He also said you will change perspectives in the campaign. You can even play as Luke Skywalker in the campaign at some point. Kylo Ren is playable too, but that's all he wanted to share.
The story of the game is 100 percent canon to the Star Wars timeline and it will tie into the novels and movies of the franchise. They also teased we might see an appearance from Jar Jar Binks, although that could have been a joke.
When asked if this game will have Galactic Conquest Mode, the developers kind of dodged that question. They just said that the fan request a lot of things. They also didn't confirm or deny if the sequel will have any VR element to it.
Anyway, Star Wars Battlefront 2 will be released on November 17th, 2017 for the PC, PS4 and Xbox One platforms. If you pre-order, you can get Rey and Kylo Ren skins from The Last Jedi.