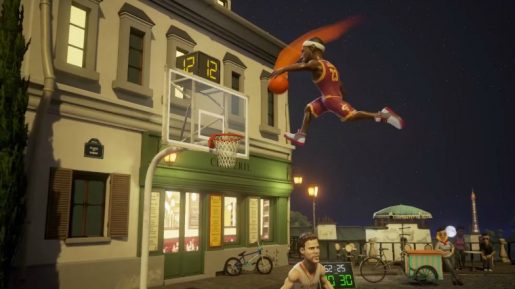 NBA Jam is still one of the best arcade games ever created. Now NBA Jam is somewhat revived in a new game called NBA Playgrounds coming out later this year.
As announced by IGN, NBA Playgrounds is a new street-style basketball video game similar to the likes of NBA Street and NBA Jam. It's 2-on-2 basketball with many arcade elements and literal big heads.
Not only does the game feature all current teams in the NBA, but many retired legends are also added in the game. You can see the likes of Allen Iverson going up against Stephen Curry and more.
The game features local multiplayer, single player and online. There will be many arcade style dunks that you can do. The game is out this May and costs $20. It will be available for the PC, PS4, Xbox One and Nintendo Switch.