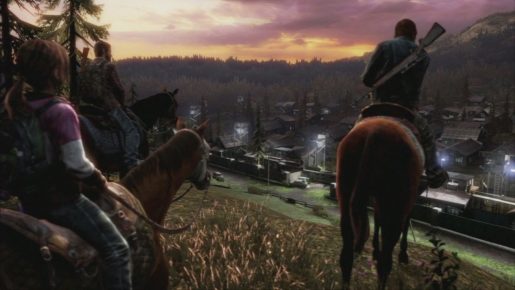 It appears as if The Last of Us 2 will see the return of horseback gameplay. This is based on a photo that Neil Druckmann shared with his co-writer.
As you can see below, Neil Druckmann tweeted out an image of co-writer Halley Gross riding on a horse in the mo-cap studio. What's even more interesting is that she's holding a shotgun in her arm too.
Horse riding gameplay was quite limited in the first game, so it's possible this will be expanded in The Last of Us 2. The photo does remind me a lot about The Planet of the Apes as those apes rode horses with shotguns.
There's still no release date for the game, but it will be out for the PS4 console sometime in the near future. It should also have the benefits that the PS4 Pro can produce with 4K-like graphics and more.
Not gonna lie, my co-writer @Grosstastic scares me. pic.twitter.com/TrzgvDqJSg

— Neil Druckmann (@Neil_Druckmann) April 14, 2017