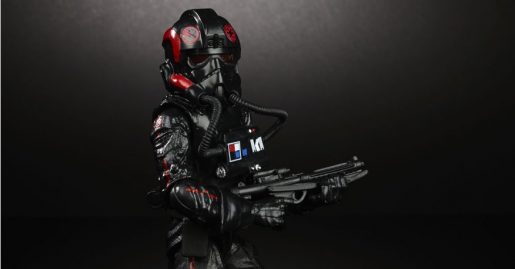 Hasbro will be releasing a cool new toy based on Star Wars Battlefront 2. This new action figure is exclusive only to Gamestop stores.
Gamestop listed on its website the "Star Wars: The Black Series – Battlefront II Inferno Squadron Agent Figure". The product details say: "In the wake of the Death Star's destruction, the Empire created the Inferno Squad to ensure that Imperial secrets would remain safe. Pretend to fend off the REBELLION with this STAR WARS: THE BLACK SERIES 6-INCH INFERNO SQUADRON PILOT Figure from the all-new Star Wars: Battlefront II video game"
This action figure will be released on November 17th, 2017 for a price of $22.99. It should be as detailed and articulated as other Black Series toy from the Star Wars range.
Star Wars Battlefront 2 will be released on November 17th, 2017 as well for the PC, PS4 and Xbox One platforms. Unlike the 2015 game, the sequel adds a single player campaign and loads more content than before.