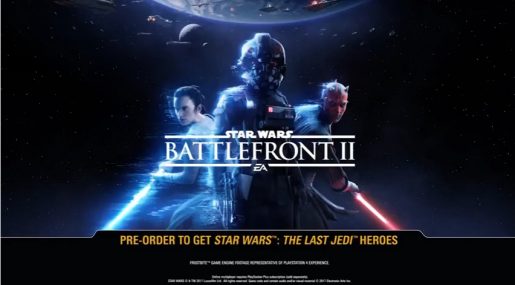 The first trailer for Star Wars Battlefront 2 has been leaked online. Unlike the first game, the sequel will include all the eras of the Star Wars film saga.
The trailer is short only coming in at 30 seconds long, but it shows that Darth Maul, Rey and Kylo Ren will be in Star Wars Battlefront 2. This means the prequels, the original trilogy and the new movies are all in one game.
If you pre-order the game, you will get access to the heroes from Star Wars: The Last Jedi. This could mean some of the new characters will be featured in the game too.
We will be getting more information about the game later this week during Star Wars Celebration. This sequel is looking great already since it will have more content than the 2015 video game. You can see the video below. The title has been changed though…