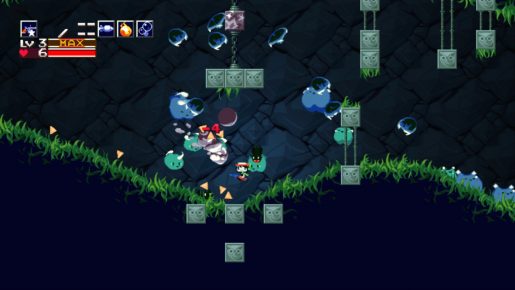 Nicalis announced this week that Cave Story+ will launch for NIntendo Switch on June 20 both physically at retail and digitally via the Nintendo eShop for $29.99.
According to Nicalis, the Switch version of Cave Story is the "definitive" version", where it will feature new challenges, gameplay options, and enhancements, as well as more levels and improved visuals.
With its striking blend of platforming action, shooting and exploration, Cave Story+ offers plenty of "twitch" for the Switch. But storytelling is a huge contributing factor to its international success. Through a series of brief and often emotional conversations with various characters, players gradually learn the tragic history of the game's cast as well as its amnesiac adventurer, whose athletic ability and weapon skills are much more advanced than his appearance would suggest.
Check back for our coverage sometime in June. Stay tuned