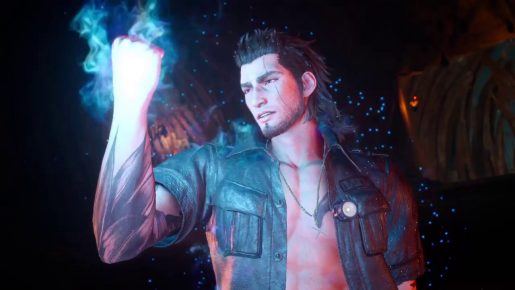 Square Enix has released a fact sheet for the Episode Gladiolus DLC coming to Final Fantasy XV later this month. This includes the price, story and more.
The DLC for Final Fantasy XV is out on March 28th, 2017 and is priced at $4.99. Alternatively, the DLC should already be available for you if you purchased the Season Pass. You can get it on both the PS4 and Xbox One versions of the game.
Here's the synopsis: After losing to the enemy high commander Ravus, Gladiolus is forced to swallow a bitter pill and face the limitations of his own strength. In order to travel with the Chosen King, he realizes he must also possess a comparable level of power in order to protect him.
In the ancient ruins that were found in the Kingdom of Lucis 30 years ago, the spirits of heroes that once served the king await the next generation of warriors. Gladiolus parts ways with his entourage and meets up with Cor, the sole survivor of the trials. Now, with his mentor at his side, Gladiolus sets out to challenge the Shield of the Founder King: the Blademaster, Gilgamesh.
It's basically a chance for us to see what Gladiolus was up to when he left the party in the main game. Gladiolus has a new battle system due to his strength. This includes a new Valor" and "Rage" system.
You are also able to explore new areas that weren't accessible in the main game. When you finish the DLC, any special items you obtain are usable in the main game. When completing the DLC, you get access to Score Attack" and "Final Trial" modes.