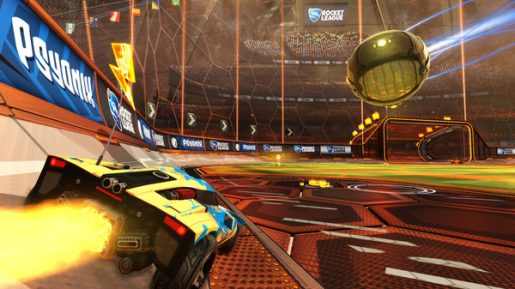 Psyonix may be thinking of porting over Rocket League over to the Nintendo Switch. The developer first has to find a way to make this happen so the game will be at a playable state.
IGN had a chance to interview Jeremy Dunham who is the Vice President for Psynoix. The studio has to look at the technical limitations of the Nintendo Switch before they can port over Rocket League.
Dunham said: "Just like all the other platforms, we are evaluating it. We're looking to see what the technical requirements are. We're looking to see what kind of true community demand there is. We're looking to see how it would benefit the community as a whole. So we're still in that evaluation phase. It's definitely too early to say that it wouldn't happen, but it's also definitely too early to say that it would"
Dunham concluded that the Switch has only been out for one month so they have a lot of time to see how the console is doing and what the audience wants from it. Rocket League isn't the most demanding game out there, so a Switch port shouldn't be too hard to do. Not to mention this game will be huge for multiplayer.