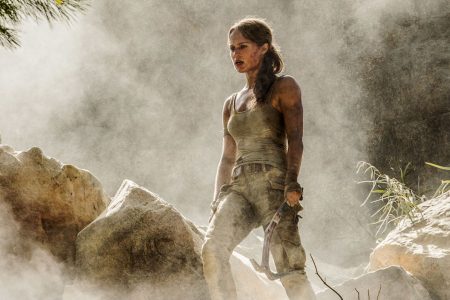 Some official photos have now been revealed for the new Tomb Raider movie starring Alicia Vikander. Vikander will be playing Lara Croft in the movie out in 2018.
The first official photos of the movie were posted over on Vanity Fair. As you can see, the movie takes heavy inspiration from the 2013 Tomb Raider video game.
This is Vikander's first really physical role and the actress is excited to play the part. She hopes she can become a role model much like Angelina Jolie did in the original movies.
The movie will be out on March 16th, 2018. It serves as a reboot so it won't be related to the Angelina Jolie movies in any shape or form. Let's all hope it turns out good. You can click the images below for a closer look at the photos.