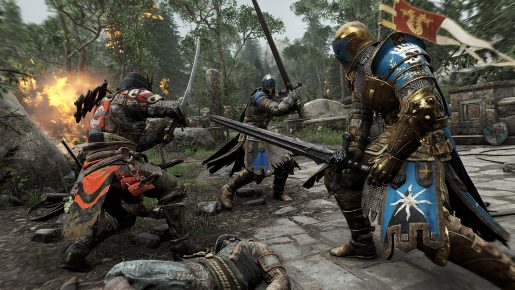 Ubisoft has started 2017 in a good way. Not only did Ghost Recon Wildlands have the biggest launch so far this year, but For Honor was the best selling game of February 2017.
For Honor was released for PC, PS4 and Xbox One and became pretty popular. The beta was played by over 6 million people and it looks like people were impressed enough to buy the game itself. Check out the top 10 below.
For Honor
Resident Evil VII: Biohazard
Grand Theft Auto V
NBA 2K17
Call of Duty: Infinite Warfare
Tom Clancy's Rainbow Six: Siege
Madden NFL 17
Battlefield 1
Nioh
Overwatch
It will be interesting to see what the top 10 will be in March. Mass Effect Andromeda is likely to be on top followed by Ghost Recon Wildlands. The Legend of Zelda: Breath of the Wild and Horizon Zero Dawn may also be up there too.