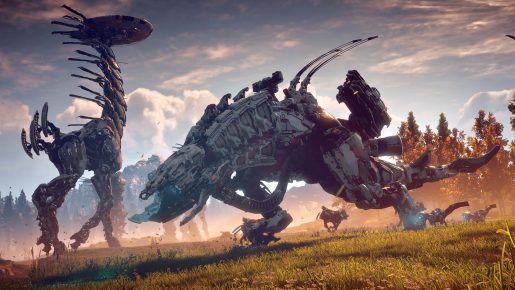 Horizon Zero Dawn is an excellent single player game, but DLC was not announced. That is until today when Sony announced via a press release the success of the game so far.
The main topic of the press release was to announce that Horizon Zero Dawn has sold over 2.6 million copies already in the span of just 2 weeks. Hidden in there was a comment by Guerrilla Games confirming DLC.
Guerrilla Games Managing Director, Hermen Hulst, said:" This is only the beginning of Aloy's story and our exploration of the world of Horizon Zero Dawn, with the team already hard at work on an expansion to the story."
It could be an epilogue, or a prologue might be more interesting. Either way, DLC is coming to the game and this is exciting news. It is arguably the best PS4 game released to date.