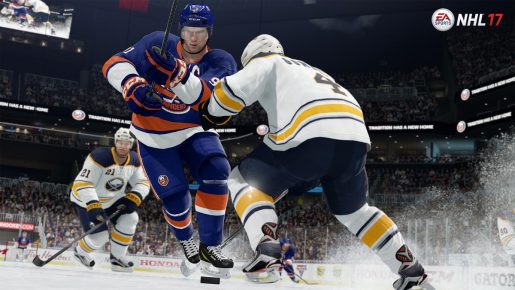 EA has announced that it has put NHL 17 inside the EA Access Vault. This means you can play the game for as long as you want if you are a current subscriber.
EA announced: Sharpen your skates, members! @EASPORTSNHL 17 is now available in The Vault. This is a great chance to play the game a lot before the inevitable NHL 18 is released later this year. 

EA Access only costs $4.99 per month and there a loads of other games you can play in the Vault outside of just NHL 17. EA Access is exclusive to Xbox One so sorry PS4 owners. NHL wasn't released on PC, so don't expect to see it on Origin Access.
A yearly subscription costs $29.99. Outside of Vault games, you can also play 10 hour trials for upcoming new video games. Yes, this even includes Mass Effect Andromeda!