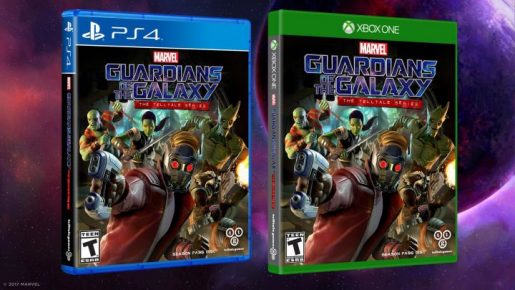 A release date has finally been revealed for the Guardians of the Galaxy video game. This release date only includes episode 1, so other episodes are coming out later.
Anyway, episode 1 of Guardians of the Galaxy video game will be out on April 18th, 2017. This is just a few weeks before the new movie comes out. Bear in mind, the game is not related to the movie(s).
The first episode is called "Tangled Up in Blue" and will be out on PC, PS4, Xbox One, iOS and Android platforms for a recommended price of $4.99 USD. You can also buy a Season Pass for the game on May 2nd in North America and May 5th everywhere else.
They also revealed that Thanos will be in the game as a villain. You can check out a trailer for the game coming this Thursday. We'll be sure to show you the trailer when it drops later this week.