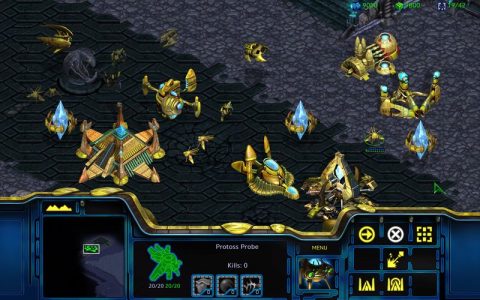 Blizzard has announced that it will be releasing Starcraft Remastered later this year. Both StarCraft and StarCraft: Brood War are getting the HD treatment.
Aside from making the visuals smoother, the graphics have been overhauled to support 4K UHD. This means the game will look great even if you have a 4K monitor.
However, it sounds like it will retain the same "timeless gameplay" from the original releases. It will also have the original soundtrack and dialogue but these will have been re-recorded.
Other new features include better networking, cloud saving for the campaign, custom maps, replays and more. Starcraft Remastered is due out for the PC and Mac this Summer. You can check out the debut trailer below. Are you excited that you can relive this classic game all over again?