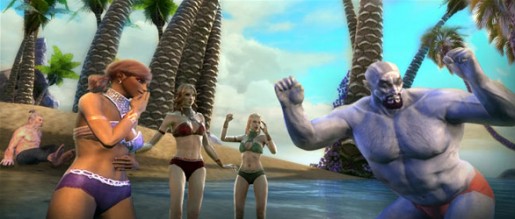 Trion announced this week that the much awaited Summerfest event for Rift will make a return starting this week.
The Summerfest event will make a return this July 25th where players who prefer to stay home in a hot summer season can do a plethora of activities in the game. Some of the activities that players can do during the Summerfest event varies from scavenger hunts, battle the forces of Swarmlord Kagroth, or simply do relaxing activities like fishing, exploring, or catch rare companions. If you missed out in getting that rare swimsuit costume, now is the time to do it and make sure you get the complete set before the event ends.
In addition to the plethora of activities that you can do, players of Rit will also have a chance to get Rift credits through the Daily Login Gifts. Those who are a patron subscribers will have a higher chance in receiving free credits!