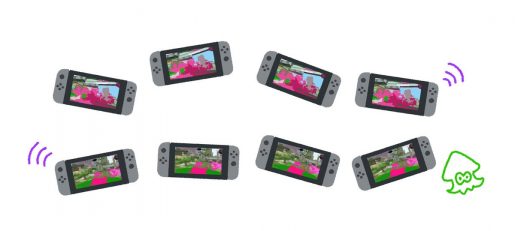 A much requested feature will be in Splatoon 2 for the Nintendo Switch. It's a feature that will satisfy many fans of online shooting video games.
Nintendo of America announced on Twitter: "Exciting news for #Splatoon2 fans! Private Battle Spectator View is a new feature allowing up to 2 non-players to spectate a Private Battle."
They also announced this about LAN: "In #Splatoon2 LAN Play allows you to create local Private Battle tournaments without needing an Internet connection." This basically means you can have great multiplayer action without needing to connect online like the old days!
More gameplay footage for Splatoon 2 was also shared via Nintendo's YouTube page. You can see the new spectator mode in action plus see how chaotic the gameplay can be.
There's still no release date for the sequel of Splatoon, but it will be out sometime this Summer exclusive to the new Nintendo Switch console. You can check out the new video below.