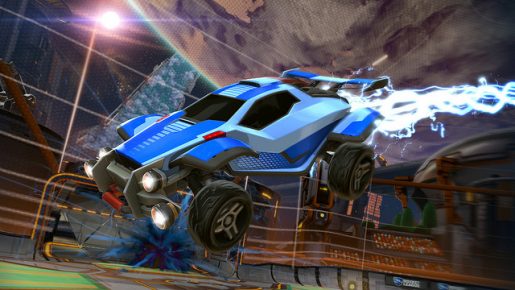 We now know when PS4 Pro support is coming to Rocket League as its release date has finally been announced. You only have to wait until next week to see it.
As announced on the PlayStation Blog, PS4 Pro support for Rocket League is coming on February 21st, 2017. The new update will allow the game to run at 60fps in all areas of the game. This even includes spilt-screen modes! 60 fps is also supported in 1080p and in 4K. Four player split-screen is also going to have 60fps, although not in all modes of the game though.
Here are other changes coming to the game: "Hot Wheels premium DLC cars, Twin Mill III and Bone Shaker (sold separately), Additional free Hot Wheels-themed post-match item drops, including both Toppers and Antennas, A new fan-voted "Player's Choice" Crate filled with some of the community's favorite items, PS4-specific technical improvements and Multiple performance optimizations and bug fixes".
Rocket League is an addictive game that took the world by storm a few years ago. The game is still popular today with lots of players. It's out now for PS4, PC and Xbox One.