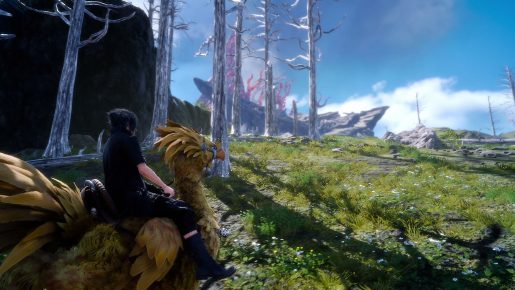 Square Enix will be holding several panels later this year at the PAX East gaming event. There will be more info about both Final Fantasy XV and Nier: Automata.
More information about this special panel can be seen on the official PAX website. The panel is called "NieR: Automata x FFXV". The description says: "Join as key development team members from Tokyo come together to discuss the future of both of these titles in what's sure to be an epic panel."
The panel is being held at the Albatross Theater on Sunday March 12th starting at 10:30am until 11:30am. We should know more about DLC and any other content planned for both titles in the near future.
On a related note, Square Enix is also holding a panel to showcase Final Fantasy XII: The Zodiac Age. The description of this panel says: "Join FINAL FANTASY XII THE ZODIAC AGE Director Takashi Katano and Producer Hiroaki Kato, attending from SQUARE ENIX's Tokyo studios, as they discuss all-new details of the upcoming title before its release on July 11th, 2017."
The PAX East event itself is being held in Boston, MA from March 10th to March 12th at the Boston Convention and Exhibition Center (BCEC). Lots of other games and game developers are also attending the event.