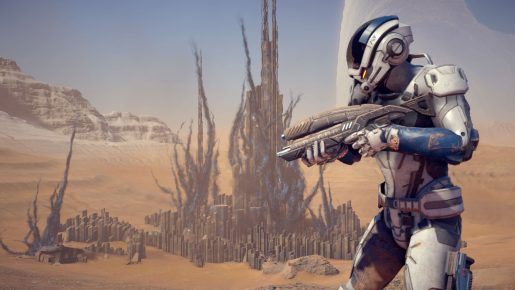 BioWare is going all-out to make Mass Effect Andromeda the sexiest game to be released in 2017. They aren't holding back when it comes to the sex scenes.
BioWare's Aaryn Flynn confirmed on Twitter that Mass Effect Andromeda has "full nudity". It no longer has the "partial nudity" rating as previously expected by most gamers.
Flynn also confirmed in other tweets that the game is basically softcore space porn. People weren't sure if he was telling the truth or not, but he said that he isn't joking about it.
The Mass Effect series has never been shy to allow you to romance anybody you want. You can choose to be gay or make love to many alien species. You can expect to do all of that when the game arrives on PC, PS4 and Xbox One on March 21st, 2017.