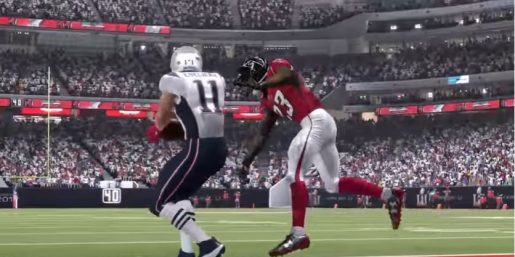 EA Sports has released a Madden 17 simulation video predicting who will win Super Bowl 51 this year between the New England Patriots and the Atlanta Falcons.
According to the simulation, Madden 17 predicts that Tom Brady will win five Super Bowl championships as the New England Patriots win over the Atlanta Falcons with a score of 27-24.
EA Sports' Madden simulations have been accurate in the past. Back in 2015, the game predicted the actual real-life score. Past winners have also been predicted right.
Again, this does not mean that the New England Patriots will win the Super Bowl this year, but there's a strong chance that they will. You can check out the video yourself below. Do you agree with the simulation or do you want the Atlanta Falcons to win instead?