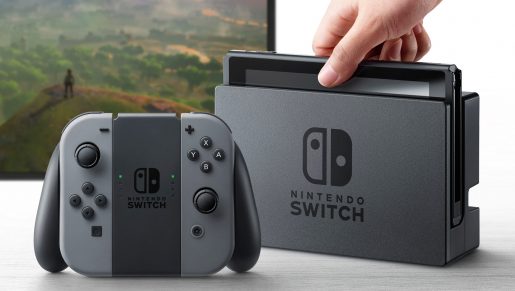 If you didn't know already, later this week Nintendo will be revealing in more detail its newest console called the Nintendo Switch. Here's what we hope to see at the event.
Release Date(s): All we know right now is that the Nintendo Switch will be released in the month of March. The event later this week should hopefully give us an idea on the exact day that it comes out. Rumors suggest the console won't be released simultaneously on the same day. Even though the USA, Japan and Europe will all get the console in March, there is said to be multiple dates for each region. The release date information does not end there. We should also receive more info about the release dates for many Switch video games. This leads too…
Launch Lineup: Nintendo didn't announce its launch lineup for the Switch back when it released its reveal trailer. We had an idea of the types of games that will be ported, but nothing official has been announced yet. We do expect to see a port of Skyrim along with many Switch versions of Wii U classics. Not to mention there is also going to be a new Mario video game and The Legend of Zelda: Breath of the Wild is also out later this year.
Official Specs: People are also wanting to know the specs of the Nintendo Switch. There was some criticism towards the Wii U for being under-powered which is why many game developers decided to make games for the PS4 and Xbox One instead.
As of right now, developers have said positive things about the Switch and call it "powerful". It's speculated the console will be less powerful than a PS4 and Xbox One, but hopefully it's not too weak to scare off third party developers from making games for it. The event later this week should hopefully answer all of our questions.
News about battery life: Since the Switch is a hybrid console, you can play it on-the-go. In order to make a portable console successful, the battery life has to be great. Anything less than 3 hours on a full charge is less than satisfactory. Many tablets and iPads have several hours of battery life so hopefully Nintendo is able to find a sweet spot.
Accessories: A gaming console is not complete without controllers and accessories. Nintendo should hopefully show us how 2-player co-op game works. In the reveal trailer, it looked kind of small and fiddly as you had to use the Joy-Cons as a controller. This feature was working on games like Mario Kart and NBA 2K.
Another thing people want to know is if the Switch will support motion control gaming or even VR in the future. We may not hear of these details this early, but it's something to think about in the future.
Price: Arguably the most important part is knowing how much it will cost. Price is a deciding factor for many customers on whether or not they want to buy a console or not. We know people get scared if anything is too expensive. It's rumored the Switch could launch at around $250 which could be satisfactory for most people.
Anyway, let us know what you want to see/hear later this week when the Nintendo Switch is revealed in full.