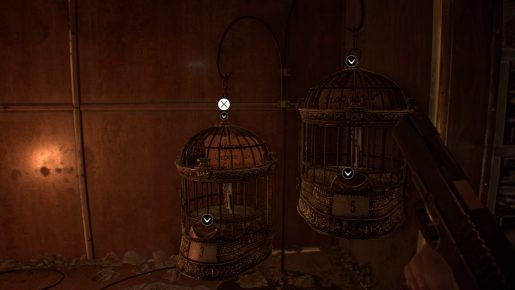 If this is your first time playing Resident Evil 7, you might feel a little overwhelmed with all of the new things the game throws at you. Well, it's pretty normal as I was like that too when I first started the game. Luckily, I managed to write things down as I played through the game. I listed helpful hints that many should remember and things to watch out for while playing the game.
Here are our quick tips that you should remember when playing Resident Evil 7.
Collect the Antique Coins
As you explore the Baker Mansion, you will come across several antique coins. Please collect as much coins as you can as these can be used in upgrading certain stats for Ethan.
Use the Storage Box
Remember back when classic Resident Evil games have a room where you can find a storage container and put items on it in case your inventory is full? Well, it makes a return in Resident Evil 7 and along with it comes a tape recorder that you can use to save (instead of the Typewriter). Whenever you find your inventory to be full, always remember to find the storage room to store your items.
Collect Those Chemical Fluid
As mentioned in our review, combining items in Resident Evil 7 is a big thing. Throughout your adventure, you will come across several Chemical Fluids. Well, you might feel it is useless at first but did you know you can make a First-Aid Bottle and Ammunition with it? If you have a Green Herb and a Gun Powder with you, combine it with the Chemical Fluids and ta-dah!
Conserve Your Ammunition
Resident Evil 7 is not like Resident Evil 6 where ammunition can be pretty much found anywhere. Since this game goes back to its roots where ammunition is scarce, its best to save it and use it when you really have to. If you find yourself in a situation where you can just run past enemies, do it and you'll thank yourself later for saving the ammunition for a much tougher foe.
Search Every Nook and Cranny
The Baker Mansion holds a lot of important items that you can loot. Whenever you reach a new area, please take the time to search every nook and cranny as you may find an item that can be useful in your adventure. Certain items aren't hard to miss as there will be an indicator telling you that an item is available for pick up. In addition, there's psycho meds that you can take to increase your senses in tracking down items.
Don't Rush
The beauty of a Resident Evil game is exploring and enjoying the eerie atmosphere it offers. For those who have missed the classic mansion style of the Resident Evil games, you will find them here in the Baker Mansion. Always take the time to look for things and enjoy the vibrant visuals of the game.
Aim for the Head
When you find yourself a weapon like the handgun, always remember that shooting them at the head will deal more damage to the monster you are trying to kill.
Play the Game More Than Once
The game is meant to be played more than once due to the extras that gets unlocked after beating the game such as secret weapons, and the new difficulty. Also, playing it the second time around will make you understand more of the lore of the game.
Run! Run! Run!
As soon as you meet Jack, the patriarch of the Baker family, he'll be like Nemesis trying to chase you down. Unfortunately, Jack can't be killed early in the game and you can expect him to be a nuisance. If you find yourself having no ammunition left, simply run!
Use Your Environment To Hide
In addition to Jack, there's also Marguerite that will chase you down at some point of the game. While she can't be killed right away, use your surroundings and hide.