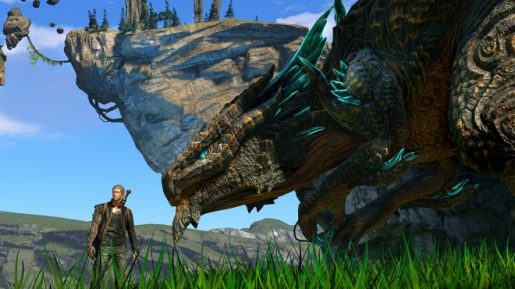 PlatinumGames CEO, Kenichi Sato, has now posted a statement regarding the cancellation of Scalebound. Obviously everyone is disappointed about the outcome.
Sato said: We're sorry to say that on January 9, 2017, Microsoft Studios announced the cancellation of Scalebound. We are very disappointed things ended up this way, especially since we know many of our fans were looking forward to this game as much as we were.
Later in the post, he just stated that PlatinumGames has lots of other games in the pipeline for fans to look forward to in the near future. These games include NieR:Automata plus GRANBLUE FANTASY Project Re:Link and LOST ORDER.
Sadly, we still don't know why the game was cancelled in the first place. There have been talks that Microsoft cancelled the game due to PlatinumGames delaying it too many times.
Another rumored report says that employees of PlatinumGames were getting tired working day and night on the project and after they took a break, they missed even more deadlines.
Either way, it sounds like it was going to take too long for Scalebound to come out so Microsoft made the decision to cancel it completely. Are you sad that this game will never be released?