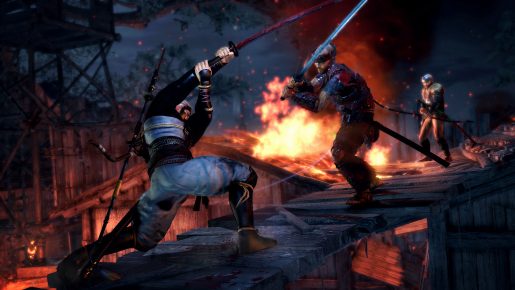 The PlayStation Store has posted some more details of the Season Pass for Nioh. You will get a lot of additional DLC.
The Season Pass allows you to play three more additional DLC packs. This includes new enemies and quests even after you completed the main game. Official details are posted below.
Dragon of the North – Venture deep into Japan's embattled Northern provinces
Defiant Honor – Fight in the bloody Winter Campaign of the Siege of Osaka
Bloodshed's End – Bring the Siege of Osaka to an end during the Summer Campaign
The PlayStation Store does note that the Season Pass content could change. You could be receiving more content if they are feeling generous.
Nioh is a new action-RPG video game being released for the PS4. It will be out in North America on February 7th, 2017 in North America and February 8th, 2017 in Europe.