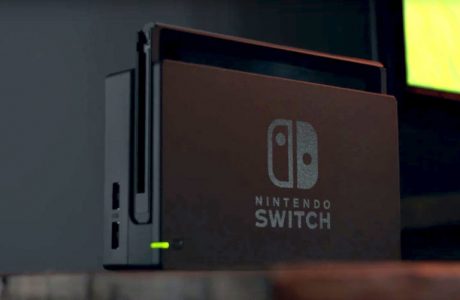 Some official specs of the Nintendo Switch have now been revealed after the exciting presentation that took place. The leaked info turned out to be true.
First of all, the portable screen is 6.2 inches big and is a touch screen. It can display a resolution of 1280 x 720. In other words this is 720p.
You don't have to worry if you are playing with the dock on the TV as the screen can display 1080p with HDMI. In terms of audio output, the TV mode has 5.1 channel sound. Yes, the device has a headphone jack unlike the iPhone 7.
As we reported already, the battery life of the console is between 2.5 to 6 hours long. You can charge is using the AC adapter. Battery life varies on the game you play.
Much like the Wii U, the Nintendo Switch has 32GB of internal storage. You can expand the memory using micro SD cards. It also has a Custom Tegra processor powered by NVIDIA.
Lastly, up to 8 consoles can be connected for local wireless connection. This is great if you are going to play Splatoon 2 on Nintendo Switch or other games that have many online players. Are you satisfied with the specs so far?