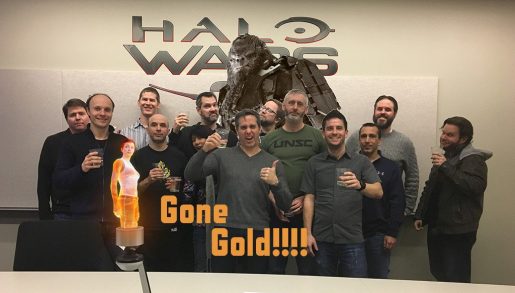 As of today, Halo Wars 2 has just turned gold. This means development for the game has finished so the release date is final. There won't be any last minute delays.
Studio head for 343 Industries, Dan Ayoub, tweeted out: "Halo Wars 2 went Gold today! Great working with this incredibly talented team! #HaloWars2 @Halo @aarongreenberg @XboxP3"
He also posted the cool photo that you can see above. As aforementioned, going Gold means that the game is finished. You will receive the game as planned with no delays.
Halo Wars 2 will be out for both the PC and Xbox One platforms on February 21st, 2017. It is a sequel to the RTS original that came out way back in 2009. 343 Industries had help with development of the sequel with The Creative Assembly.