Over the years the Fate series has seen a lot of success. From its humble beginnings as a visual novel, the series got toys, spin-offs, manga/anime series and, of course, games. Typically, this type of success is great, but it can lead to less than desirable things. Now that the latest game, Fate/Extella: The Umbral Star, is out, will it be an entry that brings pride to the series or a quick cash in on the name?
Fate/Extella: The Umbral Star starts after the latest Moon's Holy Grail War concluded and Nero Cladius came away victorious. Following that, you lost your memories and for some reason there are now multiple versions of yourself, the regalia and two other factions fighting for control. If this sounds confusing, this is because Fate/Extella: The Umbral Star is hard for anyone without experience in the series to get into.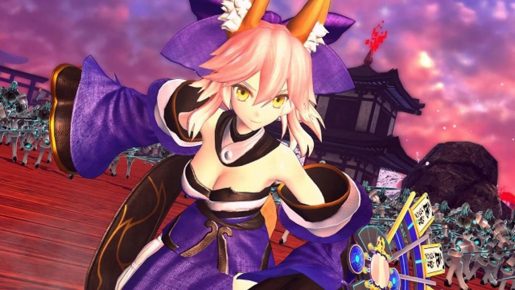 From beginning to end, the story throws around concepts and elements with the expectation you know what they're. In the event you don't, the encyclopedia is there to briefly explain everything from the Holy Grail War to what exactly a saber class is. This can be helpful, although it's implement poorly.
Most games will give some sort of context, where as Fate/Extella: The Umbral Star mentions these concepts and it's up to you to track down their meaning. This is great for fans, but not particularly helpful to newcomers or those who might've forgotten what these things are. To make matters worse, the story itself is pretty boring.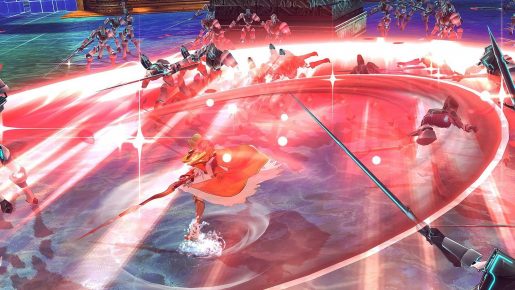 The first three stories basically tell the same general story from each faction's perspective. The story itself explores each character's motivation, how you interact with them and reason for why they're doing what they do. Not a lot happens and the few twists can be seen from a mile away. This makes the story very dull, especially since surprisingly little happens throughout the story. Unfortunately, the gameplay isn't much better.
Fate/Extella: The Umbral Star takes a page from Dynasty Warriors and incorporates some of the worst elements to this game. At the start you have a few combos you can perform, a special bar, a super mode and a super attack. As you level more combos will unlock, with the special and super attacks requiring time and collectibles to use. From there, the combat is all about flash without any substance.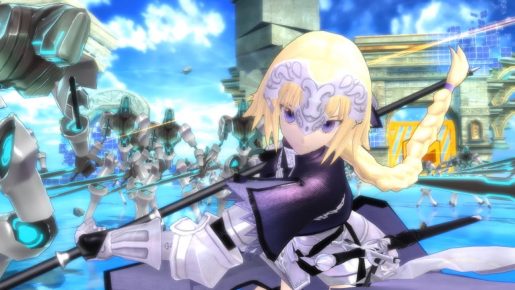 At any point in time you can have over 100 enemies on screen, which makes everything look cool, but feels hollow. Outside of the few special looking or named enemies, the 100+ enemies pretty much just wait for you to kill them. If you stop moving and wait a second one or two might attack, but generally you're going to be doing attacks that kill 100+ enemies at a time, making the enemy feel really weak. Especially since the average enemy isn't that smart.
Outside of large or playable generals, enemies can be combo locked with relative ease. So if you can get a named enemy into a corner, then you can juggle them to death without any real struggle. This becomes even more of a problem when you look at how the game is designed.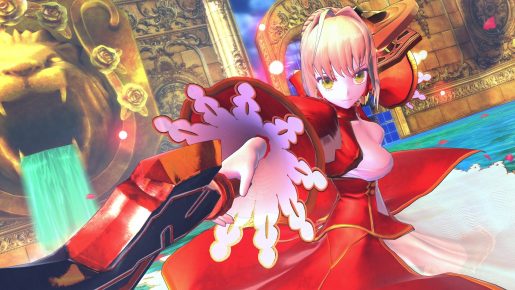 Similar to Dynasty Warriors, Fate/Extella: The Umbral Star is about killing enemies to summon a general, which you kill to take over their domain. Unlike Dynasty Warriors, this is pretty much all on you. I found that allies generally don't help fend off the enemy and practically every location needs to be conquered or defended by you or you'll lose. This forces you to exploit some of the weaknesses, making the game feel even more dull, especially during sections where you have a limit.
Beyond that there is a crafting system and you can use different code casts to aid you in combat. These range from healing to increased damage, with most being useless unless you want to defeat a particular foe really fast or get caught off-guard.
Verdict
Fate/Extella: The Umbral Star is a bland game with an even blander story. Perhaps you'll enjoy all the romantic talk or trying to figure out what happens, but for the rest you need to sit through it. With the lack of a skip button, you're forced to either read it or fast forward through the cutscenes. While the gameplay starts off fun, you quickly realize the enemies pose no real threat and every stage becomes a 20-minute slaughter fest. So, unless you're a big fan of the series, there is nothing for you in Fate/Extella: The Umbral Star.
[Editor's Note: Fate/Extella: The Umbral Star was reviewed on PS4 platform. The game was provided to us by the publisher for review purposes.]
Fate/Extella: The Umbral Star Review

,