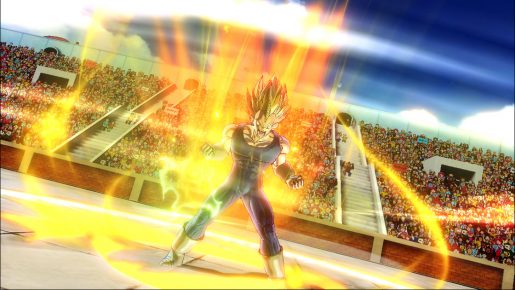 Some more information has been released for the second DLC pack that will be out for Dragon Ball Xenoverse 2. This is the one based on the Universe 6 saga.
The new piece of information for Dragon Ball Xenoverse 2 was revealed in the latest issue of V-Jump magazine. ShonenGamez thankfully translated the info he found from a scan he used.
Sadly, there's no specific release date for the DLC pack, but it will be out in the month of February. It will be priced at $9.99 or you can download it if you already have the Season Pass.
The biggest addition of this DLC is a new story chapter that revolves around the Universe 6 Saga. Two new characters are also added in the form of Champa and Vados. The new level included in the paid DLC is the arena of the Universe 7 vs Universe 6 tournament. Other additions include 3 new costumes, 8 new attacks and more.
There will also be another free update for those that don't want to spend extra money or don't have the Season Pass. The free update in Dragon Ball Xenoverse 2 adds five new costumes, three accessories, five attacks, five new BGM, an additional Budoukai Tenkaichi rule and an additional Budoukai Tenkaichi outfit.