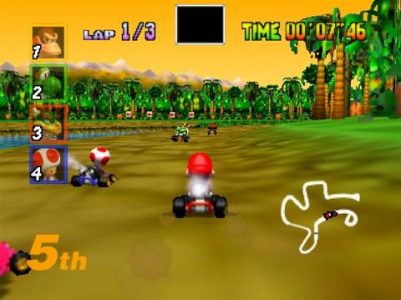 North American Wii U owners can look forward to downloading another N64 title as Mario Kart 64 will be available.
The game's listing shows that it will cost you $9.99 and it will be out for North American customers on December 29th, 2016.
You can play Mario Kart 64 by using the Gamepad, Pro controller or via the classic controller with Wii remote plus.
The Wii U console is on its last legs as Nintendo is looking forward to the Switch's release in March 2017. That console will still have old downloadable games for you to get, including Gamecube titles for the very first time.