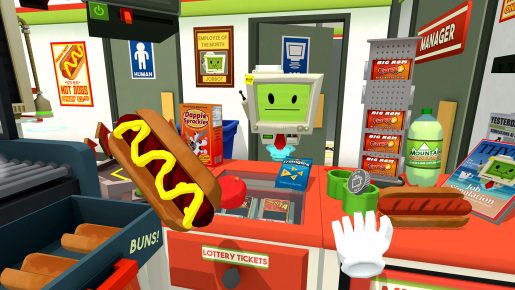 When it comes to PlayStation VR, a lot of other games got coverage when the device came out. It's cool to see that a little game called Job Simulator managed to beat out the big titles.
Sony announced on the PlayStation Blog the most downloaded PlayStation VR games for the month of October 2016. Job Simulator came out on top with Batman: Arkham VR second. Check out the full list below.
PlayStation VR Top 10
1 Job Simulator
2 Batman: Arkham VR
3 Until Dawn: Rush of Blood
4 PlayStation VR Worlds
5 Here They Lie
6 Keep Talking and Nobody Explodes
7 EVE: Valkyrie
8 Gunjack
9 Harmonix Music VR
10 Sports Bar VR
What has been your favorite PlayStation VR game so far?