Batman: Arkham Knight was a huge success when it was released last year. In fact, the game garnered a lot of favorable reviews and awards, tbut there are still some people who never had a chance to play the first two games that RockSteady developed back when it was released on PS3 and Xbox 360. With the increasing popularity of remastered games on the PS4 and Xbox One this generation, RockSteady and Warner Bros. joined the bandwagon and decided to remaster both the first two games in the Arkham series: Arkham Asylum and Arkham City. Promising improved visuals with all of its previously released DLC included, does Batman Arkham Asylum and Arkham City deserves a home on your Xbox One or PS4?
Arkham Asylum is the first game in the Arkham series and was released back in 2009. Compared to the original iteration, Return to Arkham has significantly improved in terms of visual fidelity. The upgrade from Unreal Engine 3 to Unreal Engine 4 is evident as the lighting has been improved. For those who have played the original, the dark tone can be noticed but all of that is changed in the remastered version. Everything in the game looks a lot brighter which is a good thing. The textures are a lot crisper and the character models looks more realistic than the original version. If there's one thing about the game that I dislike, that would be the frame rate where I expected it to be at around 60 frames per second. Instead, the game only offered up to 30 fps.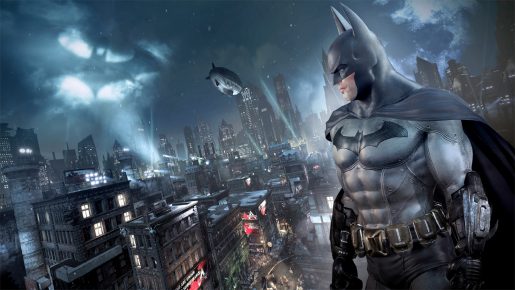 For those who never played Arkham Asylum, the game starts off with Batman returning Joker to Arkham Asylum. Knowing the Joker all too well, Batman suspects something is up since he is able to bring him in without much of a fight. When all things break lose inside the Asylum, Joker escapes and it's up to Batman to find him. In the 10 to 12 hour adventure, Batman will be traversing through Arkham Island while he finds a way to catch Joker before he releases the inmates to Gotham City. Using his gadgets and his skills in martial arts, you will be fighting enemies hand to hand or you can use the dark alleys that you fight and sneak behind your enemies to do a take down. Arkham Asylum is pretty much an action game with deep a narrative. Expect to see iconic characters like the Poison Ivy, Killer Croc and many more. At the time of the game's release back in 2009, Arkham Asylum was considered as the best superhero game and garnered near perfect scores as it has everything a third person action game should have: a story, great pacing, addicting combat, and exploration that gives out a lot of ways to tackle your missions.
As far as content goes in Arkham Asylum, it's the same exact ones as the origina l- nothing has changed when it comes to the core content. All of its previously released DLC like the Crime Alley Challenge Map and other map packs will be included in the game. In other words, what you're getting in Return to Arkham is the complete package. This applies as well in Arkham City where all of the previously DLC like the Catwoman Story DLC, Harley Quinn's Revenge DLC, and bunch of skins for Batman are included.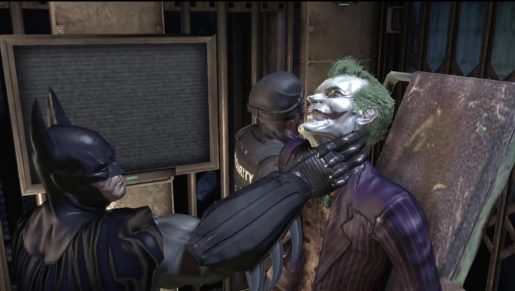 Arkham City is the second game in the Arkham series. Between the two, Arkham City is my favorite and I'm glad to see the game in full HD. Compared to the Xbox 360 or PS3 version, the game looks much better. Since the game was released just about five years ago, you'll see little difference between the Arkham Knight and the Arkham City in terms of visuals. Textures look more defined in the remastered version, though similar to Arkham City remaster, the game is locked at 30fps and not the 60fps that we all were expecting. Performance wise, it's pretty solid for the most part but the game chugs at certain parts of the game where Batman has to take down a lot of enemies.
The identity of Batman has always been a secret, known only to a select few individuals. In Arkham City, the infamous Dr. Hugo Strange learns Bruce Wayne's secret and abducts him, which is where the epic story begins. As Bruce Wayne manages to escape the prison where he was abducted, he then learns that Strange has a bigger plot to unveil in less than 24 hours, known as Protocol Ten. As the Dark Knight tries to figure out what the Protocol Ten really is, he will have to go through Gotham City's Arkham area, where thugs and iconic villains await him with a plot of their own to reveal. Players can expect to see Mr. Cobblepot, also known as the Penguin, Two Face, Harley Quinn, the Joker, Catwoman, and many more.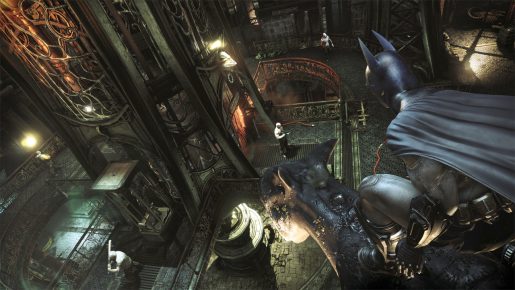 Not much has changed in terms of the gameplay in Arkham City. The only difference is, instead of exploring just the small island of Arkham Asylum, you are now adventuring in a much bigger area of Arkham City. With a much bigger area to explore, you can expect a lot of side-quests this time around compared to Arkham Asylum. Characters within the Batman universe will be explored more in detail in Arkham City as they have their own stories to tell when you find them somewhere in the city. Pretty much everything you love in Arkham Asylum is in Arkham City, except the story is much more meaty and Batman has new combos.
Verdict:
Batman: Return to Arkham is definitely a must buy for anyone who hasn't played the first two Arkham games back when it was released on the PS3 and Xbox 360. Not only have both games got a visual upgrade, it also have all of the downloadable content released on both games, making it the total complete package. For those who have already played the game(s) before, I see no reason at all to go back and play the game as nothing new is being offered, except for die-hard Batman fans who want to replay the game out of pure nostalgia. If there's one problem that I dislike about this remaster, it would be the frame rate that is currently locked at 30fps and not 60fps.
[Editor's Note: Batman: Return to Arkham was reviewed on the PS4 platform. The game was provided to us by the publisher for review purposes.]
Batman: Return to Arkham Review

,