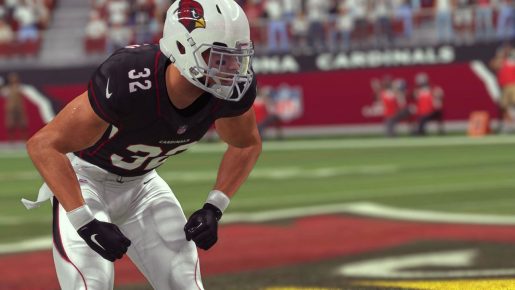 EA Sports has released a new tuning update for the PS4 and Xbox One versions of Madden 17. A lot of gameplay improvements have been made.
EA Sports posted about the tuning update on the Madden Facebook page. You can look at the changes below.
Increased interception chances for user-controlled defenders in Multi-player catches
Reduced kick meter accuracy penalty under rain conditions.
Reduced kick meter power penalty under snow conditions.
Increased wait-time for Pass Rushers to play shed moves when pass rushing (Reduced "Insta-Sheds")
A variety of tuning changes to help defense be more effective vs. running plays
Reduced frequency of organic knock-outs after catches
Reduced chances of broken tackles for ball carriers
Slightly reduced throw-out-of-sack fumble chances
Reduced chance for pass-blocking RB's to Cut-Block
Reduce chance for success when pass-blocking RB's Cut-Block
Madden 17 is out now for consoles.