With so many mobile games that are currently out in the market, many have been asking if Square Enix would release a real mobile Final Fantasy game. Well, they listened as they finally released Mobius Final Fantasy, the first Final Fantasy game where Square Enix promises a console-quality experience. Offering new elements in a Final Fantasy game that is fully integrated onto mobile devices using the touchscreen, is Mobius Final Fantasy a game fans of the franchise have been looking for? Not quite.
The story of Mobius Final Fantasy is divided into several chapters. For those who are expecting a fully laid-out story where they can see the finale right away after spending hours playing the game, prepare to be disappointed as the story in this kind of game is branched out. Similar to other games like Brave Frontier and Brave Exvius, Mobius story is released on a somewhat monthly basis. Since the game has just launched in North America, two chapters have been released, yet there are other contents that become available throughout the month of August to keep players busy.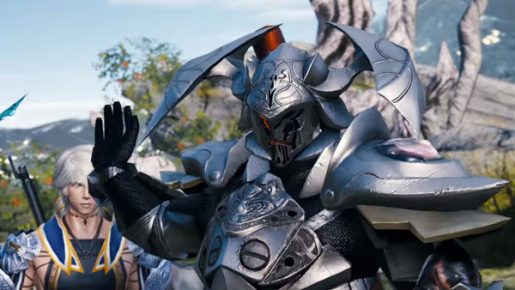 Going back to the story, Mobius starts off with your named amnesiac hero who is aspiring to become the Warrior of Light in the world of Palamecia. The path to become one is quite linear and all you have to do is fight monsters using the cards that you obtain. Unfortunately, there is no in-game exploration where you go into dungeons or towns to look for hidden treasures and other things. You pretty much have to go straight through many panels in the world map one-by-one fighting countless of monsters. In between your journey, there are cutscenes available that makes the storytelling feels more of a Final Fantasy game, however the released chapters are quite underwhelming.
As for the game's battle system, it involves using cards, tapping the screen for basic attacks, and focusing on elemental advantages/disadvantages. Think of it like a rock-paper-scissors game where fire beats ice, and so on. At the beginning of battle, you get three moves. You are free to decide whether to use basic attacks by simply tapping the screen or use spells. Before you can start using spells or skills, you must collect the required elemental orb, and when you do, the card that you can use will be visible on the right side where you can simply tap it to use it.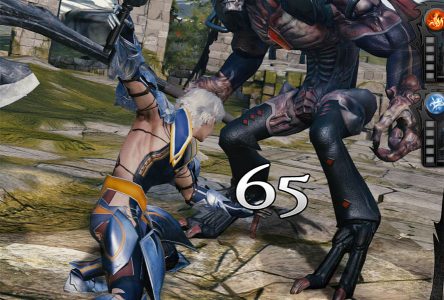 Cards in Mobius are a big thing as the game revolves around it heavily. From the class that you pick, through the skills and spells that you use in battles, it all uses cards. Before you can get the strongest class or attack spells in the game, you will have to use Magicite, the game's in-game currency. Luckily for those who want to play the game, the first two chapters of the game give you a lot of free items to start off with the game like magicites, phoenix down, and more. A 3000 magicite nets you to summon one unique job card or a maxed out skill or spell card and you get a couple of free summons by just playing through the first two chapters. After that, you will have to rely on the 100 magicites that they give out every 16 hours or buy them through the in-game shop.
For those who have played other games like Record Keeper or Brave Frontier, you pretty much know how it works. The game is free-to-play and Square Enix is expecting people to spend something as not everything in the game is unlocked. Since jobs are pretty much important in the game, it's quite good enough that using Magicites that you either buy or get through the game to summon one will net you a unique job, unlike in other games where you get a lot of dupe cards or characters if you do summoning. Through the game's daily 100 magicites that are given out, free-to-play players can get up to 3000 magicites on a monthly basis which is just enough for a free summon of either a job or skill/spell cards. As always, those who have money, will gain quite at advantage to the game.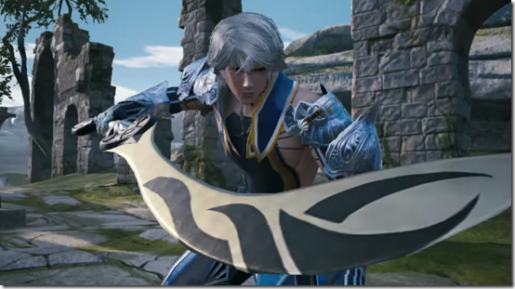 In a perspective of a free-to-play gamer, Mobius Final Fantasy is friendly. You literally are not obliged to spend anything in this game but expect to do heavy grinding. The free magicite and summoning tickets that you get are quite often available as Square Enix releases new contents throughout the month that gives out those items. If you are looking to max through everything right away, you are free to spend money as there are items that gets you to unlock panels on the skill panels of each job to make them strong, however free-to-play players can do it but it takes time as you need to collect certain things to do so.
Verdict
Mobius Final Fantasy is quite satisfying for a mobile game, though it's not close to a real Final Fantasy experience you would get when playing one on a console as the game is built on a mobile framework. The new elements introduced in this game can be grasped right away by fans of the series as the learning curve is easy, still the battle system may get repetitive at times. For those who consider themselves free-to-play players, Mobius Final Fantasy is quite friendly- expect that those who have money and pays will gain an advantage over you as they tend to get more stronger right away and unlock things in an instant. With constant new content that is being released like new chapters of the story, and new events that further expands the lore of Palamecia, there are many things to look forward to in the game.
Mobius Final Fantasy Review

,