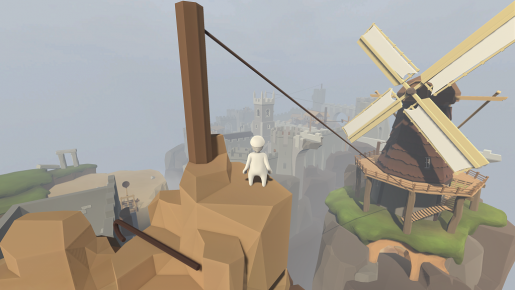 Human: Fall Flat, a physics-based puzzle title from Tomas Sakalauskas, will be available at 6:00pm BST / 10am PDT.
The puzzler revolves around a grey blob man called Bob as he tackles puzzles in "a series of surreal dreamscapes". As a prototype Human: Fall Flat was released on itch.io. Now with gameplay refinements and a coop mode the game is being officially released on Steam.
Developer Tomas Sakauskas spoke out about the journey so far. "From an idea, to a test level, to a prototype, to close to 30 million YouTube hits to date, and now the final release, it's been an unbelievably wild ride. I'm so excited to see people discover new ways for Bob to complete his journey."
Human: Fall Flat is available for PC, Mac and Linux on July 22nd, priced £11.99 / $14.99 / €14.99 with console versions being published later in the year.