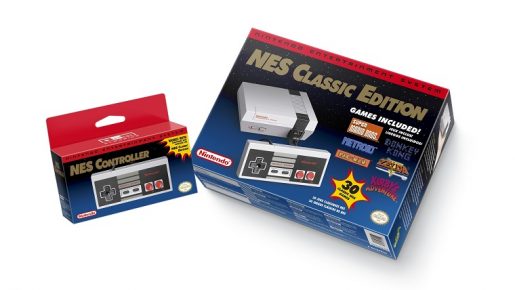 Nintendo has released a new trailer advertising what the NES Classic Edition can do. This is a small console that has 30 NES games built inside of it.
Here's what Nintendo announced:
From your first Goomba stomp to your thousandth victory in FINAL FANTASY, the Nintendo Entertainment System™ may just be the most nostalgic gaming console ever. And now, a new, miniaturized version is here, pre-loaded with 30 of the all-time greatest games, including The Legend of Zelda, Super Mario Bros. 3, and MEGA MAN 2. Just plug it in…and play.
This NES Classic console will be released on November 11th. Check out the radical new trailer below.